Need a Very Narrow Aisle Lift?
G&W has you covered w/Bendi and Drexel
G&W Equipment represents the Landoll Drexel and Bendi Forklifts for the Upstate of SC. Landoll's goal is to solve your material handling problems. The Bendi and Drexel Narrow Aisle and Very Narrow Aisle forklifts can provide that solution through increased utilization of space, improved productivity, and greater flexibility. Let our material handling specialists assist you with decreasing your aisle space.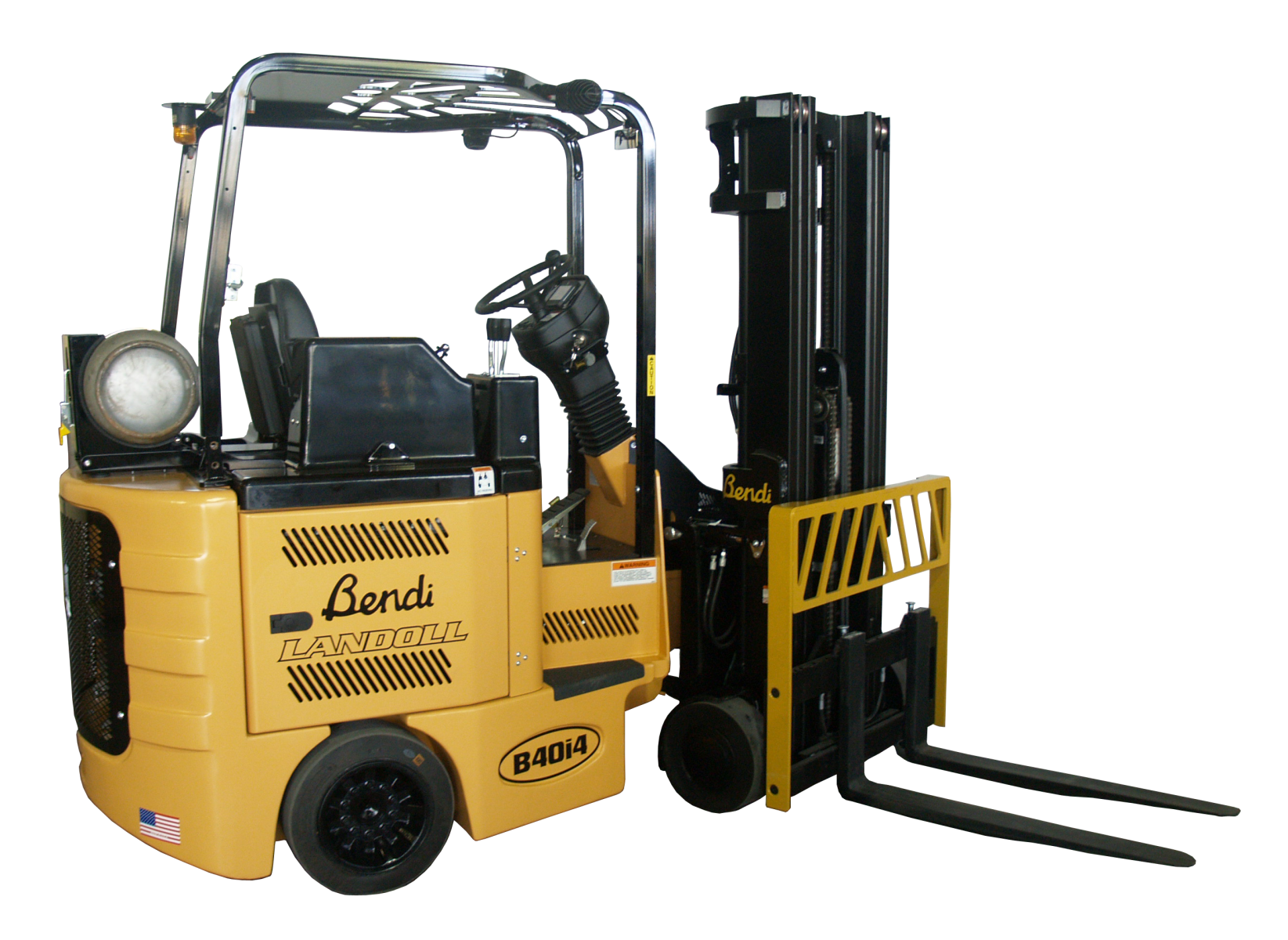 The Bendi electric narrow aisle lift trucks allow for high stacking ability with the low mast height necessary to work in highways and trailers.  Capacities range from 3,000lbs to 5,500lbs.
These electric forklifts can also work in bulk storage and congested manufacturing areas including push-back rack, double deep rack, drive-in rack systems and rail cars.
The Bendi comes standard with a wide stroke side shifter and can be equipped with a variety of hydraulic attachments to further enhance its versatility.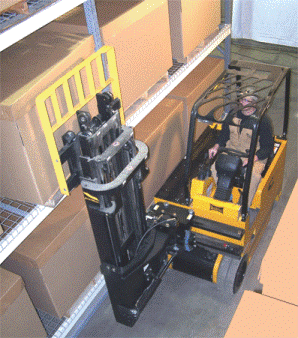 The Drexel VNA (very narrow aisle) forklift front/side loading Swingmast® forklift is perfect for maximizing your storage space!
The Swingmast has a unique design enabling drivers to rotate the mast assembly 90° and shift left and right to pick or place loads in racks from very narrow aisles without turning the forklift. It will operate in aisles as narrow as 4-1/2′ (1.37M), allowing maximized storage in your warehouse.
This truck is available in electric, LP powered models. Check out the chart below for models, lift heights and capacities.