Fleet Track Puts You in the Driver's Seat
To keep your fleet productive, you need the right tools.
Streamline your forklift operations with a web-based fleet management system.
Fleet Track is G&W's exclusive forklift fleet management portal, providing information
to help you drive down cost and maximize utilization.
Reduce Avoidable Expenses
Fleet Track tracks the entire lifecycle of your forklift fleet. You'll know when you need service and when you need to upgrade to keep your fleet profitable.
Benefit from Analytical Reports
Fleet Track gives you data you can use. Charts and graphs outline expenditures, service updates and utilization. Armed with this information, you can make informed forklift fleet management decisions.
With access to all this information online, fleet managers will have more data and less paperwork. Knowing when you need parts, service or to upgrade equipment allows you to run a better, more productive fleet.

Service tracking and reminders

Utilization data to pinpoint inefficient equipment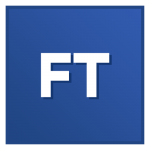 Let Fleet Track do the work for you.
Ready to get started?