Industrial Forklift Batteries and Chargers
Need to JOLT your Productivity?
G&W Equipment has partnered with industry leading forklift & lift truck battery and charger manufacturers to provide the most energy efficient and productive motive power.
Select Jungheinrich Lift Trucks coupled with a high performance battery and charger will yield 16 hours on a single charge.
We provide replacement new and used batteries for all makes and models of lift trucks.  Additionally, we have the service technicians to support your current fleet of lift truck batteries and chargers.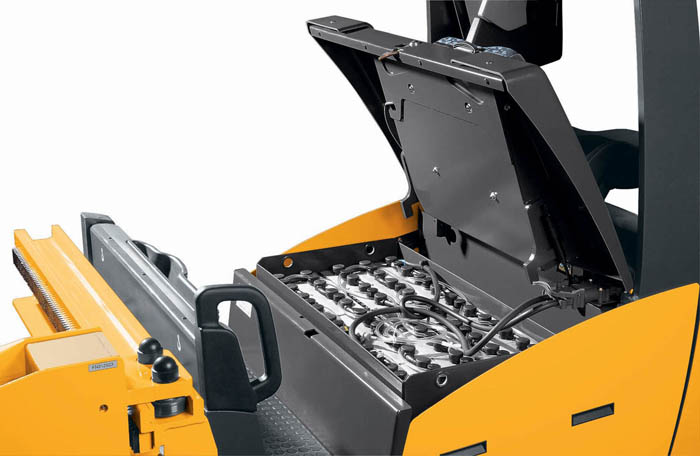 Entire Scope of Industrial Forklift Batteries & Chargers Available
Battery Watering Systems
Fully Automatic & Opportunity Charging Capabilities
Full Line of OSHA Required Safety Products
Forklift Battery Changing Systems
Planned Maintenance Available
On-Site Battery Washing
On-Site Repairs & Diagnostics
Load Testing & Cell Replacement
G&W Equipment, For All Your Forklift & Lift Truck Battery & Charger Needs!
We've Got the Power!