What Can Automated Forklifts Do for Your Business?
AGVs Make It Possible to Reallocate Labor
and Resources Where You Need Them Most
The interest in workplace automation is rapidly increasing. Using technology for repeatable or predictable tasks can help worksites boost efficiency and production. Have you considered automation yet?
If not, it's time to look at the automated forklifts on the market.
What are automated forklifts? Automated forklifts, sometimes referred to as autonomous forklifts, robotic forklifts or Automated Guided Vehicles (AGV), use advanced computer technology and AI, allowing them to self-drive and lift and even sense human activity around them and move accordingly.
AGVs can be the basis for enhanced efficiency and optimized processes. With the help of automated forklifts, your business can reallocate employee workload and direct employee skills most effectively.
How Do Automated Forklifts Work?
Automated forklifts are driverless, but they are not working without input. Controlled by computer technology, they perform repeated tasks quickly and safely.
Drive
Lift
Stack
Help save on labor or reallocate employee skills to your best advantage
Integrate into your current production environment
Work around the clock, increasing production


As your worksite changes, so can your automated guided forklifts. You have the control, simply by updating the data input in the computer technology that controls their movements.
Explore Automated Forklift Options at G&W
A Great Option for Multi-shift Operations Repetitive Material Handling Processes and/ or Movement of Standardized Loads, such as Industrial Pallets.
Custom Equipment Designed for High-lifting Reach Truck Applications. Perfect Fit for Distribution Centers, Warehouses and Replenishment of Active Picking Locations.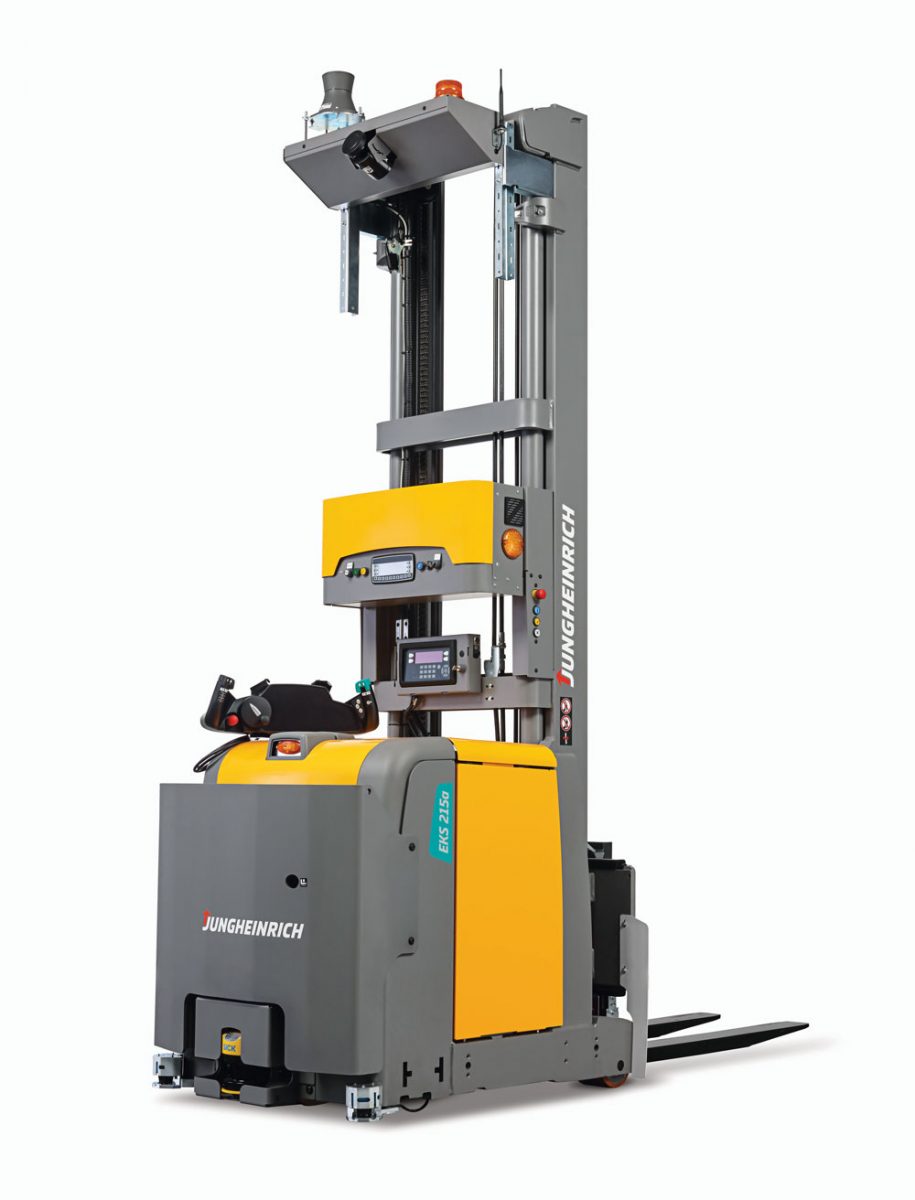 Automated Vertical Order Picker 1.5t
EKS 215a
Standard electric order picker combined with safety technology as well as automation and navigation components.

Lift Height: 138" - 236"
Load Capacity: 3300 lbs.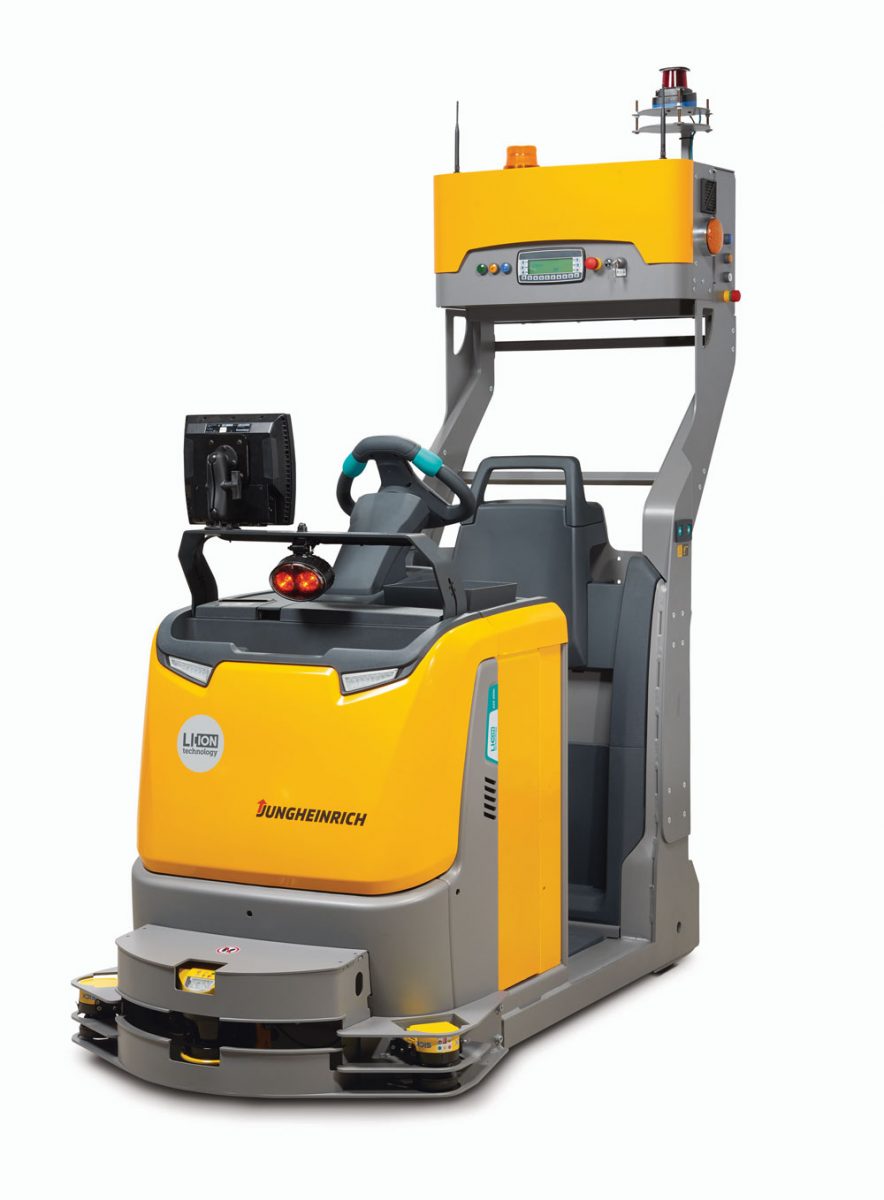 Automatic Tow Tractor 5.0t
EZS 350a
Developed based on our proven standard truck in order to specifically optimize warehouse work and transport processes.

24-V 3-phase AC motor
Load Capacity: 11,000 lbs.

We offer a full product lineup to meet a wide range of applications and industries. Our modular design provides flexibility for a customer solution. We build our AGVs from the ground up to be the best AGVs that allow us to operate in smaller workspaces, move heavier loads and lift to higher locations.
Perfect for All Applications
We can meet the need of almost all applications through various types of load handling and vast experience in many industries. We have ready made solution concepts for various material handling industry segments.
Load Handling
Deep Stacking, Load on Load, Block Storage, Conveyor, Floor Operations, Drive-in Racking, Racking, Gravity Flow Racking, Push Back Racking, Mobile Racking, Very Narrow Aisle (VNA) and More!
Solution Concepts
Manufacturing, Inbound/Outbound Logistics, Paper Manufacturing, Packaging, Food & Beverage, Tire Manufacturing, Warehousing and more!
We have specialists who have experience building AGVs and offer reliable support, one of the most comprehensive service networks in the industry and a rapid spare parts supply. You'll get peace of mind throughout the entire service life of your system, from the planning phase to implementation and service.
Rethink How You Work and Give us a Call Today
to Discuss a Customized Plan For You.