AGVs Make It Possible to Reallocate Labor
and Resources Where You Need Them Most
We know that your time is valuable, your needs are unique and your resources are precious. So that's why G&W, together with Jungheinrich, offers you the latest in advanced technology to help reduce your costs, streamline production and increase your productivity.  
With over 65 years of technologically advanced forklift design experience, and more than 50 years of automation experience, Jungheinrich is rethinking the way you optimize your warehouse. Jungheinrich's Automated Guided Vehicles perfect the art of optimizing, integrating, automating, and managing the logistical flow of information and material goods within the walls of your fulfillment or distribution center.
Our AGVs:
Enable safe and efficient transport processes.
Can transport loads weighing up to 2.5 tons to the designated stations.
Transportation is done safely, fully automatically and, thanks to laser navigation, with millimeter precision.
Can be custom-tailored to fit your specific warehouse needs.
Can be programmed to work around the clock.
Easily integrated into your current or new production environment.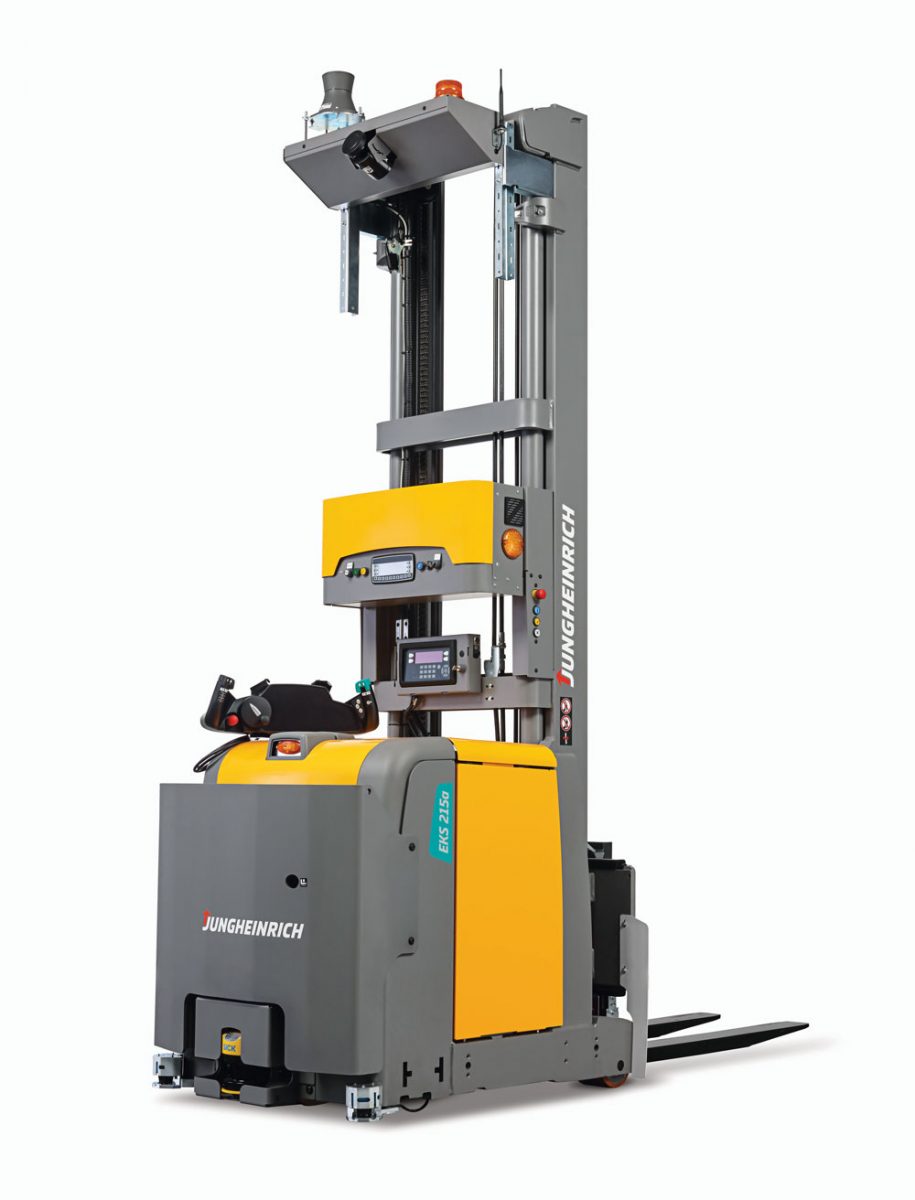 Automated Vertical Order Picker 1.5t
EKS 215a
Standard electric order picker combined with safety technology as well as automation and navigation components.

Lift Height: 138" - 236"
Load Capacity: 3300 lbs.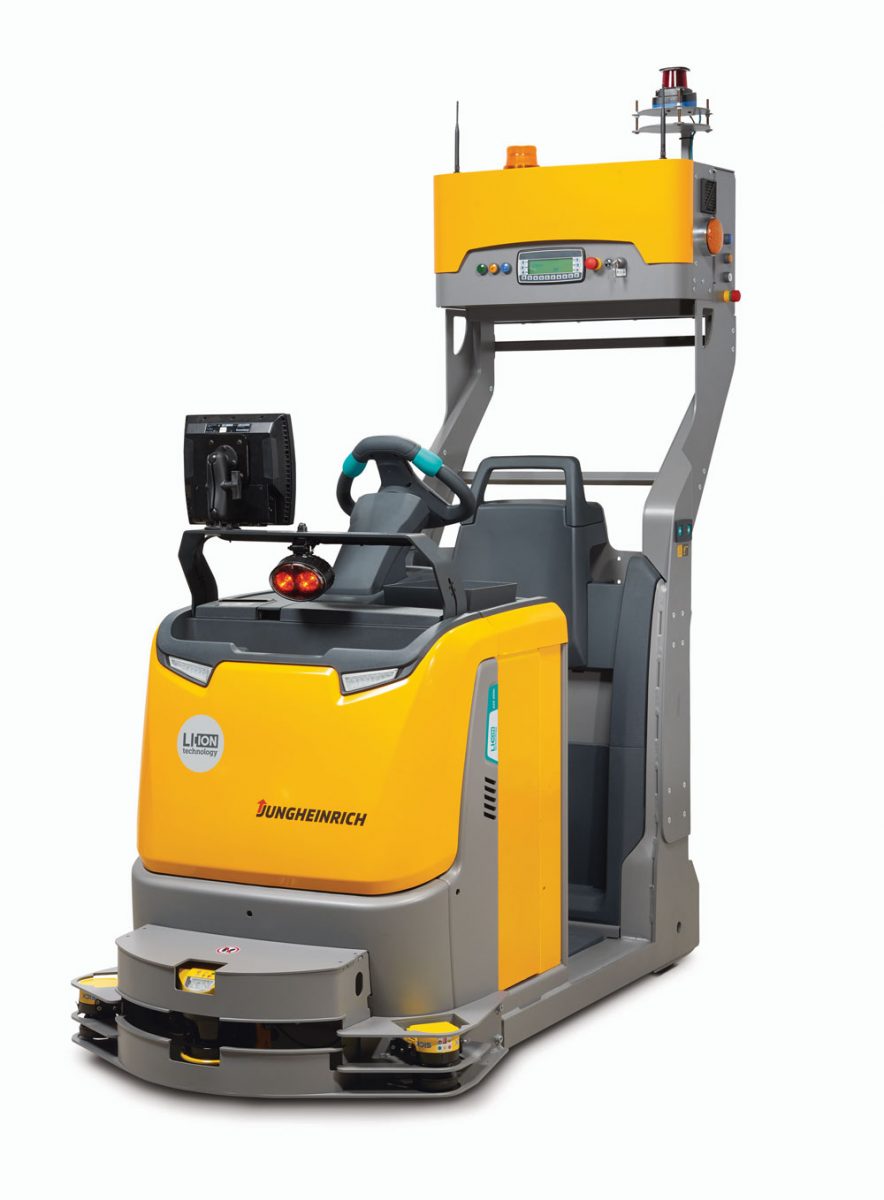 Automatic Tow Tractor 5.0t
EZS 350a
Developed based on our proven standard truck in order to specifically optimize warehouse work and transport processes.

24-V 3-phase AC motor
Load Capacity: 11,000 lbs.

Rethink How You Work and Give us a Call Today
to Discuss a Customized Plan For You.